Boiler replacement based in Eastbourne
Boiler installations Eastbourne, Ringmer, Lewes and the surrounding areas


Jump to:
If you are looking to upgrade your current boiler to a brand new one and make the most out of all the benefits that come along with it, we can help you. We will be happy to guide you through the entire process, from start to finish. If our boiler replacement services sound like something you are looking for, get in touch with us by calling us on 0121 2889944 and we will be happy to help.
When it's time for a new boiler
There a few signs to look out for when considering when it's time to replace your existing boiler. This includes:
Energy bills - if you have noticed that your energy bills have been steadily climbing over time
Breakdowns - when your boiler is breaking down on a frequent basis and repairs are costing you serious money
Age - most boilers will need to be replaced any time after 10 years, so the age of the boiler is definitely something to take into consideration.
Nothing compares to a professional opinion though, so if you are keen to find out if it's time to replace your boiler, please get in touch and we will be more than happy to help. We have completed many boiler installation projects across Eastbourne and the surrounding areas, including Lewes and Ringmer. Browse through our gallery page to view our previous work.
(MORE: Do I repair or replace my boiler?)
Types of Boilers
When it comes to choosing a boiler, it can get overwhelming. With 3 main types of boilers available, you may not know where to begin. Here at DC Heating & Plumbing, we have listed the types of boiler for you to help make it easier for you to make a decision.
Combi Boilers
This type of boiler needs the least amount of space because they do not come along with additional tanks. Combi boilers are great for smaller sized properties such as flats.
Heat Only Boilers
If you have a larger home with multiple bathrooms, then you may want to look into heat only boilers. They come along with two storage tanks and allow you to get hot water at the same time in multiple bathrooms.
System Boilers
These are very similar to heat only boilers. The main difference is there they do not require any additional tanks, perfect if you have very limited space in your home.
You will be glad to know that our heating engineers will be happy to guide and offer their expert advice when it comes to choosing the right boiler for you and your family!
(MORE: Why is my boiler making noises?)
Our boiler installation services
We will take your budget and the needs of you and your property into consideration when helping you to select a new boiler to replace your existing one. We will help you find a new boiler that is highly efficient, reliable and great value for money. Once we have selected the best boiler for your situation, we will then install the boiler to a high standard of workmanship.
Our bespoke services are highly appreciated by our customers across Eastbourne and the surrounding areas, head over to our reviews page to read through the reviews they have left for us.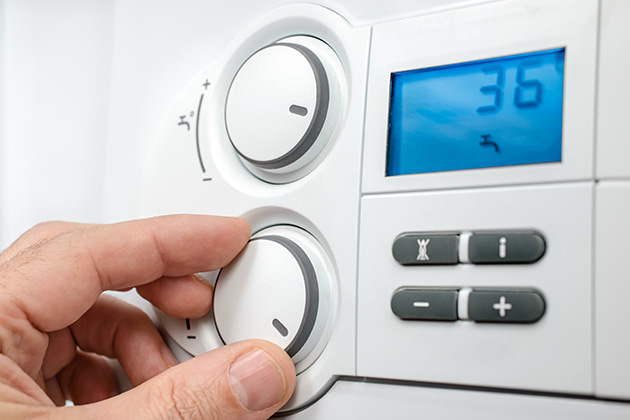 DC Heating & Plumbing: Boiler installation specialists
For full peace of mind, we are fully qualified and experienced to carry out the replacement of boilers. We are Gas Safe registered, which is a legal requirement for any engineer carrying out the replacement of a gas boiler. Gas Safe registered engineers are fully trained to ensure all installation work is completed to the highest standard and safely, keeping you and your family safe.
Please make sure you are in safe hands by checking the Gas Safe credentials of an engineer before letting them carry out any gas work in your home. Simply ask them to show you their Gas Safe ID upon arrival. For more information, get in touch with us by viewing our contact detail down below.
(MORE: Boiler Maintenace FAQs [2021])
Get in touch for your boiler replacement
If you're interested in having your boiler replaced, please get in touch with us today. DC Heating & Plumbing can help you determine if a boiler replacement is necessary and can provide you with a free, no-obligation upon request. Give us a call on 07725 520980 or drop us a quick message using our contact form and we will get back to you as soon as we can.
We hope you choose DC Heating & Plumbing for any boiler installation services that you may require across Eastbourne, Lewes, Ringmer and the sorrowing areas.