The majority of households in the United Kingdom use gas boilers, owing to their widespread use and benefits. We've highlighted a few benefits of gas boilers in this article, but if you'd rather speak to one of our Gas Safe registered engineers in Eastbourne, Lewes or Ringmer, give us a call on 07725 520980 and we'll be pleased to assist you.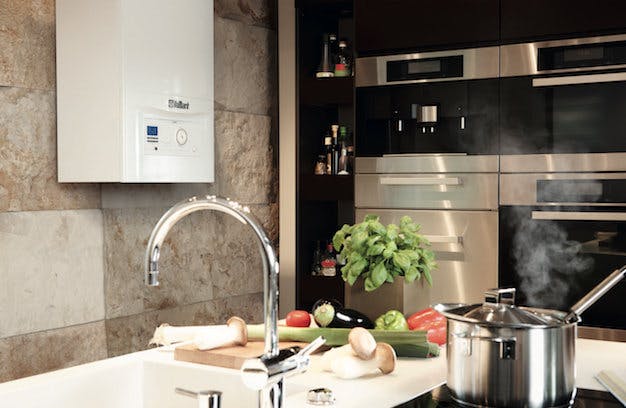 Benefits of Gas Boilers
Efficiency
The most efficient fuel source for your boiler is natural gas. When compared to electric and oil boilers, it consumes the least amount of fuel and is comparably cheaper. Gas boilers are an option to consider if you want to save money on your heating bills.
It takes up less space
When compared to oil boilers, gas boilers do not require additional oil tanks, and neither do you need to bother about oil deliveries! This is because when you choose a gas boiler, fuel is delivered directly to your home from the supplier!
Environmentally Friendly
Natural gas burns cleaner than oil, and electricity is generated at power plants that also don't burn clean air. By opting for a gas boiler, you will be helping to reduce your carbon footprint!
Dependable Hot Water
When you have an electric hot water tank, power disruptions mean no hot water. You may also be without hot water if there are oil shortages during peak hours or due to market movements. An underground pipeline transports natural gas to your home. This means that, unlike electricity, natural gas service is not disrupted by storms. Even if the power goes out, you can take a hot shower.

Convenience
Natural gas is a very practical energy source. You do not need a holding tank on your property, nor do you need to remember to call for refills. You're ready to go once you've connected to the pipeline. Another advantage of natural gas is that it heats water more quickly than electricity. When you wake up and everyone wants to shower at the same time, no more waiting for the hot water tank to heat up.
Gas boilers have been Installed throughout Eastbourne and the adjacent regions, including Lewes and Ringmer by our heating engineers. Please visit our gallery page to see examples of our work.
Contact our Gas Safe engineers in Eastbourne & the surrounds for more information!
Contact us today for more information on our boiler installation services by calling 07725 520980 or sending us an email using our contact form, and we will respond as soon as possible.
We hope you will choose DC Heating & Plumbing for your boiler installation needs.