Boilers are a long-term investment lasting many years, sometimes even decades but for the sake of efficiency and your own finances - when should you replace your boiler? You may be tired of your old boiler and the headaches that come with it such as climbing energy bills and frequent breakdowns so you've decided to replace your old boiler with a new shiny boiler. Congratulations, you are well on your way to saving money on a long term basis. There are lots of things to consider when replacing your boiler which we will cover in this post.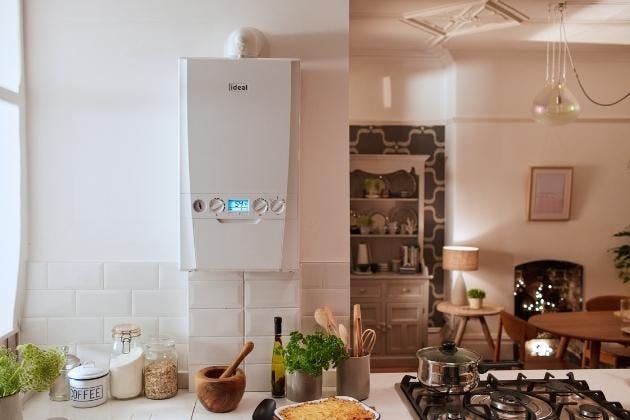 DC Heating & Plumbing are Eastbourne-based providing top quality boiler replacement services across the surrounding areas, including Ringmer and Lewes.

How long do boilers last?
This isn't as easy as it seems to answer, you can find boilers that have a warranty that lasts for less than five years, but that doesn't indicate quality.
In the UK the average lifespan for a modern boiler is roughly 15 years however yours can last longer if you get a good quality model and have it serviced annually. The good news for you is that DC Heating and Plumbing engineers are fully Gas Safe registered and NVQ Level 3 in gas and heating design whilst being accredited with some of the leading manufacturers of boilers including Ideal, Vaillant and Viessman. We pride ourselves on providing the best quality boiler replacement service.
How do I know if my boiler needs replacing?
Here are some of the telltale signs that your boiler needs replacing…
Frequent Breakdowns
Whilst the very odd breakdown does not necessarily mean you need to buy a new boiler, if you are noticing that you are having to have an engineer called out to fix it often, it's worth asking yourself if the frequent repair cost is greater than the cost of replacing your boiler entirely with a new one.
Tip: If you are calling an engineer out more than once a year, it is advisable to get a new boiler.
Not working as efficiently as it used to
If your central heating system isn't warming up your home or heating your water as fast as it once did, you should consider a boiler replacement. You may have noticed that your radiators are taking five times as long to warm up as they previously did?
Before you contact us for a new boiler it may be worth checking that there isn't a build-up or blockage in your system preventing it from reaching maximum efficiency. Here at DC Heating and Plumbing, we offer a high-quality Power Flushing service where we can investigate for you and remove the debris entirely if the issue is apparent.
Energy bills are increasing
As your boiler gets older and less efficient you may notice that your bills are increasing. That may be down to the fact that your current boiler just isn't energy efficient anymore, if that is the case a less efficient boiler will cost more money to run - racking up larger bills over the long term.
If you find that your energy and heating bills are on the climb it may be worth starting to think about replacing your boiler with a new one with a higher efficiency rating. We provide top of the range boilers and are accredited with leading manufacturers such as Ideal, Vaillant and Viessman.
What size boiler should I be looking at?
The main factor you will need to consider when looking at boiler sizes is the number of radiators you have in your home. This loose guide will be a good place to start:
Small Property:
0-10 Radiators
Single Bathroom
If this applies to you a 24-27kw boiler will more than likely apply to you.
Medium Property:
10-15 radiators
2 Bathrooms
If this applies to you a 28-34kw boiler should do the trick.
Large Property:
15-20 radiators
2 bathrooms
If this applies to you, you should be looking at a 35kw+ boiler.
To contact us, please call 07725 520980, email info@dcheatingplumbing.co.uk, or use the contact form on our contact page to leave us a message. As always, we look forward to hearing from you and helping you get the best boiler replacement service in Eastbourne, Ringmer & Lewes!