When getting a new boiler installed or having your current boiler serviced, it's always a good idea to employ a Gas Safe licenced expert. Here at DC Heating & Plumbing, we've listed the reasons why selecting a gas safe engineer is so important!

If you need a Gas Safe engineer in Eastbourne, Ringmer, Lewes or the surrounding areas give DC Heating & Plumbing a call on07725 520980.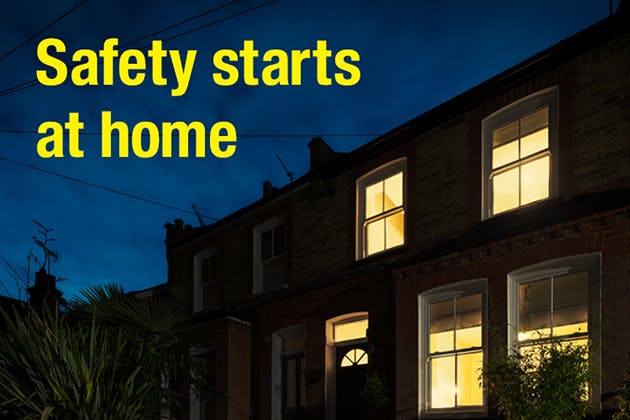 What does the Gas Safe Register entail, and what does it signify?
The Gas Safe register is a list of engineers who have completed their education, are qualified, and adhere to all applicable laws and regulations. DC Heating & Plumbing are Gas Safe registered, so you can rest easy knowing you're in safe hands! Remember that all gas engineers must be on the Gas Safe Register by law.

Safety
Safe competent personnel are trained to undertake safe gas work and identify any problems while installing, repairing, or maintaining gas equipment, assuring your and your family's safety.
Because carbon monoxide (the gas inside your equipment) is extremely flammable and dangerous if inhaled, the person you employ to install your boiler needs to know what they're doing and be Gas Safe registered. Instead of cutting corners, trust the Triangle.

Unauthorised fitters who aren't fully qualified do nearly 1.1 million gas jobs each year, according to Gas Safe Register. Carbon monoxide poisoning, gas leaks, fires, and explosions are all threats to households that risk not being Gas Safe.

Many of these unlicensed installers were hired simply on the basis of word-of-mouth recommendations. In none of the circumstances had the fitter's credentials been checked. In the last three years, 22 people have died and almost 1,000 have been injured as a result of gas incidents, according to the Health and Safety Executive.

Quality
All of our engineers' work is verified and inspected on a regular basis at DC Heating & Plumbing, guaranteeing that you receive a professional service that meets your demands and meets the highest standards of safety.

The register is updated on a regular basis.

The Gas Safe registry is updated on a regular basis, allowing you to double-check that any engineer you hire is gas safe registered. Please contact us using the information provided below if you'd like to learn more about why you should engage a Gas Safe registered engineer.
How can I find out if my heating engineer is certified by Gas Safe?
Simply ask your engineer to show you their Gas Safe card, or go to the Gas Safe website to learn more. It's as simple as that!

For our Gas Safe services in Eastbourne, please contact us.
To schedule a Gas Safe installation or service in Eastbourne or the surrounding areas, such as Ringmer and Lewes, call us at 07725 520980. You may also reach out to us by completing our contact form or sending an email to info@dcheatingplumbing.co.uk, and we will get back to you as soon as possible.
See examples of our previous work in Eastbourne and the surrounding areas on our gallery page. If you'd like to see what our customers have to say about us, go to our reviews page.