There are many factors that go into assessing whether it's a good time for a boiler replacement or if your boiler needs the attention of a trained heating engineer for a repair. DC Heating & Plumbing have created a guide to find out what your boiler needs.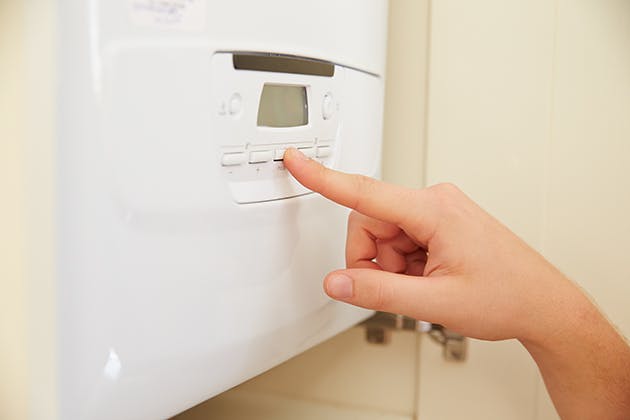 Boilers are complex machines with a limited lifespan and so it can be difficult to know if you need a repair or if it is time to replace your boiler.
Do you need a boiler repair service?
It's best practice to get the advice of a Gas Safe heating engineer if you notice anything unusual with your boiler system. What are the main signs of a boiler that requires a repair service? Below DC Heating & Plumbing have listed the main signs of a boiler that is in need of repair:
Main signs that you need a boiler repair service:
Strange noises coming from your boiler system such as whistling, kettling or banging

If your boiler switches off on its own

If you are experiencing low or high pressure in your boiler system

Uneven heat in your radiators

If your boiler is not responding to your thermostat
Now that you know how to tell if your boiler needs a repair, we'll go over some signs that your boiler is at the end of it's lifespan. Unfortunately, all boilers will eventually need to be replaced both due to the wear and tear on parts and also the moving technology that is creating more efficient and safer boiler systems. Here are the main signs that your boiler needs to be replaced:
If your boiler is over 12 years old

You are experiencing frequent boiler breakdowns

If your heating bills are getting more expensive

If you are considering a smart thermostat
Conclusion
Staying informed about your boiler system is a great way to keep your heating bills low and keep boiler repair costs to a minimum. Following the advice in this article will mean that you are taking the correct steps to run a safe and efficient boiler in your home.
Another important step in taking care of your boiler is choosing reputable heating engineers. DC Heating & Plumbing are not only fully Gas Safe registered, we also have extensive knowledge and experience repair and installation boilers. To get in touch to book our boiler repair or boiler installation services call 07725 520980 or get in touch using our website's contact form.