If you're thinking about getting a new bathroom, don't let a limited budget deter you. Here we at DC Heating & Plumbing have outlined how to plan your dream bathroom while staying under budget! Continue reading to learn how to install a bathroom on a budget.

If you're looking to fit a bathroom call our bathroom fitters in Eastbourne, Ringmer & Lewes on 07725 520980 and enquire about our bathroom installations services!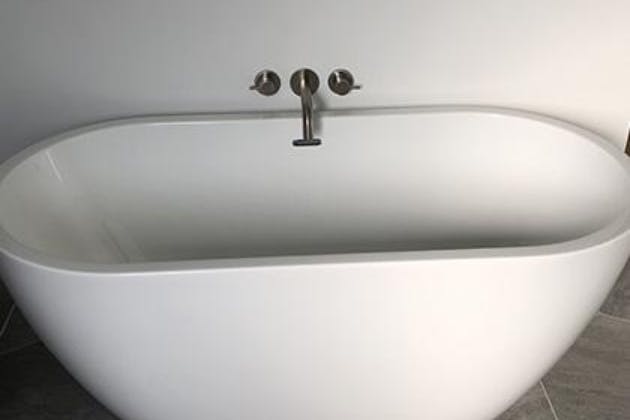 So, how do you design a bathroom while staying within budget?

The size of your bathroom
Being realistic about the size of your bathroom is critical; the larger the bathroom, the more expensive it will be. Unless you are in the planning phase of a new build you're likely refurbishing your bathroom so the size of your bathroom may be very difficult to change but ensure that you take the size of your bathroom into account when planning a budget.
Keep it simple!
Using a simple design and simple materials can not only help keep your new bathroom project more affordable but will also make installation easier.

Stick to your plan
It's tempting to get carried away with getting modifications for your new bathroom, but some upgrades come with additional expenditures. DC Heating & Plumbing recommends that you keep to your strategy by meticulously planning your new design, right down to where the lighting will be located.

Reuse Materials
Reusing existing materials, such as tiling, or upcycling bathroom items, can be a simple way to keep expenses low. For example, putting your existing cabinetry in your new bathroom could look fantastic after a fresh coat of paint.
If you want to learn more about how you can save money while having a bathroom installed in your house, please contact us using the information provided below.

Do you want to know more about our bathroom installation services in Eastbourne?
Now that you know how to keep your bathroom renovation on budget, why not find out how we can assist you? We are pleased to provide bathroom design and installation services in Eastbourne, Ringmer, and Lewes.
To contact us, please call 07725 520980 or send an email to info@dcheatingplumbing.co.uk, and then use the contact form on our contact page to send us a message. We hope to hear from you and that you will choose DC Heating & Plumbing for your bathroom requirements!