Recently the Government has announced the 'Boiler Upgrade Scheme (BUS)' which will give property owners grants to help them install low-carbon heating equipment like heat pumps. In this blog, we answer all your questions and explain the Boiler Upgrade Scheme (BUS).
Looking to get an air source heat pump installed by expert heating engineers? Contact our heating engineers in Eastbourne, Lewes and Ringmer today.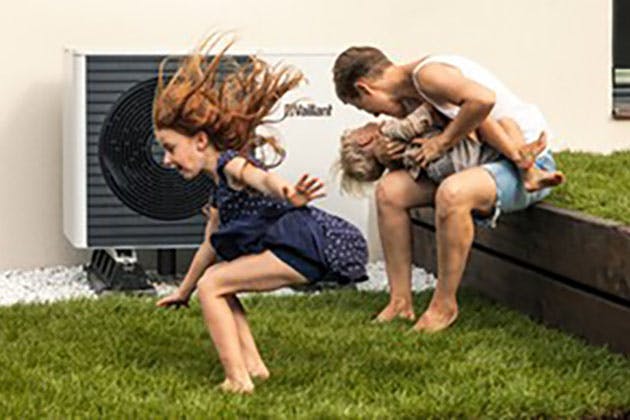 How much is the BUS Grant?
You may be eligible for £5,000 off the cost and installation of an air source heat pump or biomass boiler, depending on your eligibility. Or £6,000 off the cost of a ground source heat pump and installation.
When will the grant for the Boiler Upgrade Scheme become available?
Low-carbon heating systems that are commissioned (competition of installation and configuration of the system) on or after April 1, 2022, could be eligible for financial assistance under the scheme. Your installer will be able to register an account with Ofgem for the scheme on April 11th, 2022. Finally, the scheme will be open for grant applications and payments beginning May 23, 2022.

Am I eligible for the Boiler Upgrade Scheme?

You must live in England or Wales and own your own property (home or small non-domestic) with an installation capacity of up to 45kWth to be eligible for BUS (your local installer will be able to determine if you have this installation capacity, however, this should cover most homes). A valid EPC certificate must also be present, with no outstanding suggestions for loft or cavity wall insulation. Your EPC certificate can be found here.
Please note that the subsidy is only available for biomass boilers in rural areas and homes that are not linked to the gas grid. In most cases, new build properties are not eligible (exception for new self builds). If you've already received funds for energy efficiency modifications like insulation, doors, or windows, you can still apply. However, there will be no financing available to replace existing low-carbon heating systems. Only properties that completely replace existing fossil fuel systems (such oil, gas, or direct electric) will be eligible.

Find out more about our air source heat pump installation services.
If you need a fully qualified heating engineer to help you install a heat pump in your home, look no further than DC Heating & Plumbing. Heat pumps can be installed at Eastbourne, Ringmer, and Lewes. For additional information, call 07725 520980 or leave us a message through our quick contact form.