Is it time to spring clean your boiler?

It's safe to assume that when the weather improves now that we've entered Spring, everything is feeling better.
We've all heard the term "Spring Clean," and many of us still use it to get our homes ready for the new season. Have you considered cleaning your boiler in the spring? Your dependable boiler has been by your side all winter, so now is the time to give it a once-over and make sure it's in good working order for the summer.
So, now that the colder months are passed, you can guarantee that your boiler continues to work in the best possible condition by following these simple steps.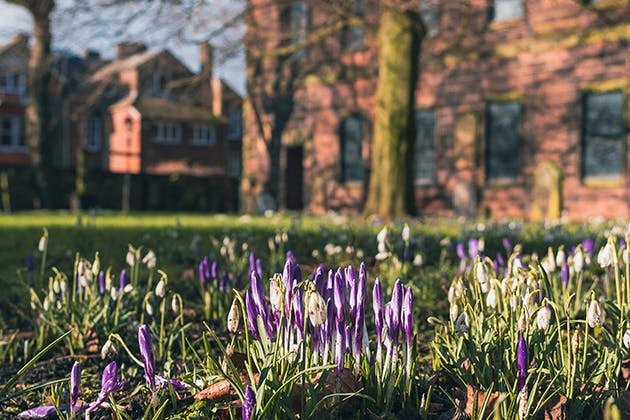 Boiler Maintenance Tips for Spring

Reduce the heat on your thermostat.
You may have noticed that your home is becoming warmer as the weather outside steadily improves. Because the home will naturally become warmer as more sunlight enters, it makes sense to decrease the thermostat. Even a one-degree temperature change can have a significant impact on your energy expenditures as well as the temperature. You could even add a smart thermostat to further reduce your gas costs.

Look for any leaks or irregularities.
While your boiler has worked hard all winter, there's a strong chance it's developed a leak, which generally occurs after the winter months. Cold pipes stretch and can break as the temperature rises, resulting in leaks.
Check any of the seals around the boiler to make sure everything is still connected. Keep an ear out for any noises, as gurgling or bubbling sounds could indicate a problem, requiring the assistance of a gas safe engineer. While the chances of an issue occurring are slim, the sooner you notice and resolve it, the less likely you are to run into one.

Give your boiler a service
Because you will not be using your gas boiler as much during the summer months and it has already been through winter, spring is a good time to service it. Furthermore, scheduling a boiler servicing now can prevent any unpleasant surprises next winter. It's simple to schedule a boiler service, and it'll keep your boiler safe.

Examine the Radiators
More than just your boiler makes up your heating system. Radiators are an important part of the system. As a result, make sure all radiators are dust-free by inspecting and cleaning them. Then, if you know how, bleed them to make sure no air is trapped inside and that they are working properly. There's also the risk that they'll get clogged with dirt, requiring flushing, which we'll cover below.

Schedule a Power Flush
Dirt and sludge can block your radiators and prevent them from performing correctly. Radiators may feel uneven or cold as a result of this. A flush will clear your boiler of any sludge and grime, allowing it to run more effectively.

If your boiler isn't operating well and is costing you money in repairs, it may be time to consider replacing it. A gas engineer such as ourselves should be contacted first since they can provide advice, but a new boiler could make a major impact in your home.
Spring is a good time to replace your boiler, whether you've had a few costly problems recently or it's getting old. You can leave your windows open to help with ventilation while your boiler installers operate because the weather will be better.

'Spring clean' your boiler with our heating engineers!
Your boiler is an important component of your home; without it, you won't be able to have hot water or heat. While you may not require heating throughout the summer, any problems should be addressed immediately, and a spring cleaning of your boiler can help it work smoothly. Please contact us at 07725 520980 or via our contact form if you require the services of a gas engineer in Eastbourne, Ringmer, or Lewes.